Watch season 2 of Auckland Daze, Thursdays at 10:05 p.m. on TVOne
The second season of Auckland Daze will finally begin airing 5 December 2013 on TVOne. Jennifer reprises her role as the inimitable Wanda and Michael guest stars in one of the episodes. Read an interview with Jennifer about the show in the Nov 30-Dec 6 NZ TV Guide (not online).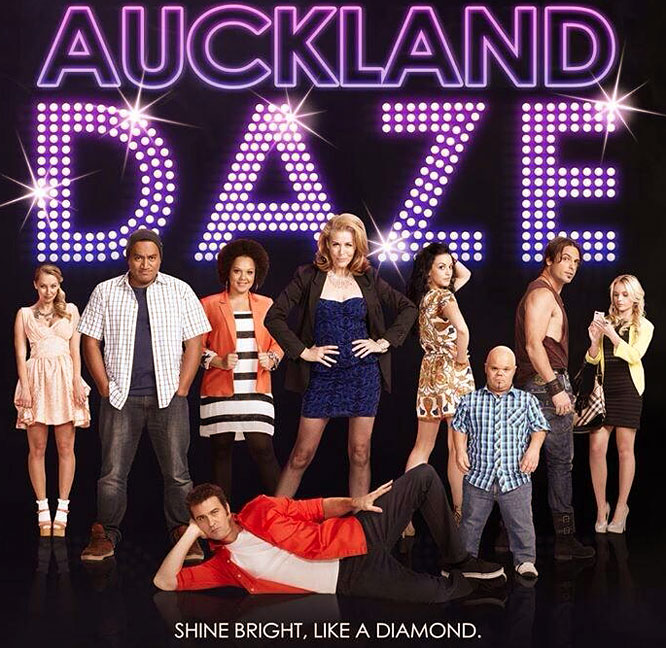 The first season is now available to download; click here to purchase.
The Auckland Daze team also produced a Halloween special, End of Daze, which is available for download on Vimeo; click here.
Millen Baird and Kiel McNaughton were on Classic Hits on 31 October talking about Auckland Daze; listen here. Around the middle of the interview, they talk about Jennifer's audition and her work on the show.
---
Jennifer to Perform in A Basement Christmas Carol
Jennifer will be a member of the rotating cast of A Basement Christmas Carol, appearing Monday 16 December, Wednesday 18 December, and Friday 20 December 2013. Click here for more info and to book.
---
Jennifer to Guest at Creation Entertainment Convention
Jennifer and her husband Michael Hurst will be celebrity guests at Creation Entertainment's Xena Convention in Burbank, California, 8 February 2014. Click here for more information and to book.
---